Programmatic DOOH Monetization: Maximize Your Revenue with Demand Waterfall
Demand Waterfall
Programmatic advertising gives you the opportunity to monetize each ad space with multiple demand partners through a DOOH Demand Waterfall. This waterfall system allows each screen owner to maximize profits and not miss any chance of earning.
Much like an auction, this system prioritizes demand partners based on their bid value. If the top-priority partner does not purchase the ad space, it is offered to the next one down the line. This process continues until the ad space is filled, ensuring each spot has the maximum opportunity to be monetized.
With the DOOH Demand Waterfall, competition for each ad space is maximized, ensuring the highest bidder wins the space. It's an efficient way to ensure no revenue opportunity slips through the cracks. Ultimately, every screen becomes a winning opportunity, every moment of the day.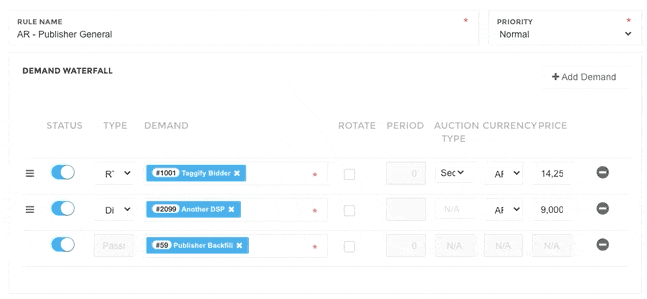 Other Related Features