How to create a Client or a Brand in Digital Signage
Knowledge Base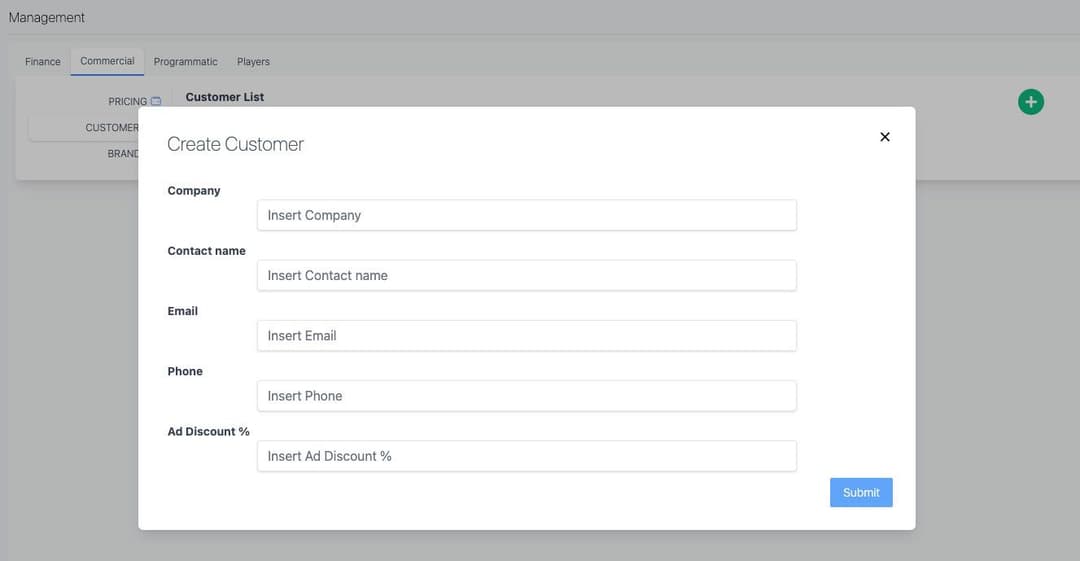 Here we will explain the function to create customers or brands for our system.
Last update: July 5, 2023
How to create client or brand in Digital Signage?

The first thing we must do is go to administration on our left of the screen

Then we enter a screen that has four tabs, (finance, commercial, programmatic, players). We choose commercial, here, as the video shows, Clients and Brands will appear. We select the one we want to add.