How to check stats by Screens
Knowledge Base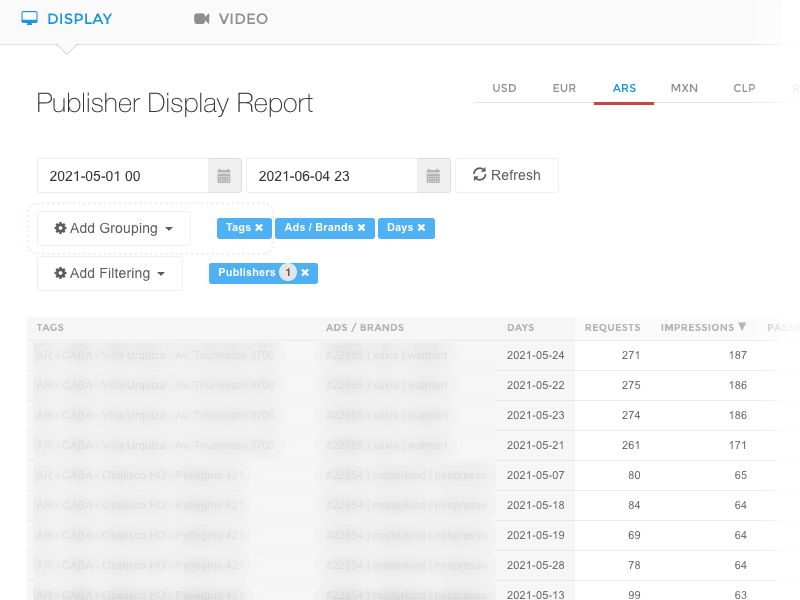 If you have a 3rd party CMS or Digital Signage instead our solution, you will be able to check how much revenue you are generating through our SSP. Take a look.
Last update: March 31, 2022
Once you are logged into our SSP Exchange platform, You will be able to check your revenue by clicking into Reports link located at the left of the screen. Then follow these steps to check Revenue by Screen.
On Display Tab, click on the default currency for your country.
Choose the period you want to check by pressing the calendar icons.
Then, click on Add Grouping button, and pick "Tags". Which are "screens".
Then, after loading you will get a table with all the Screens listed.
You can sort by Impressions or Revenue to get a well ordered list.
How to Export the information:
At the top right of the table, you'll find a button with an "excel" icon. Click on it and you will start downloading a CSV document.