How to trade by impressions or seconds
Knowledge Base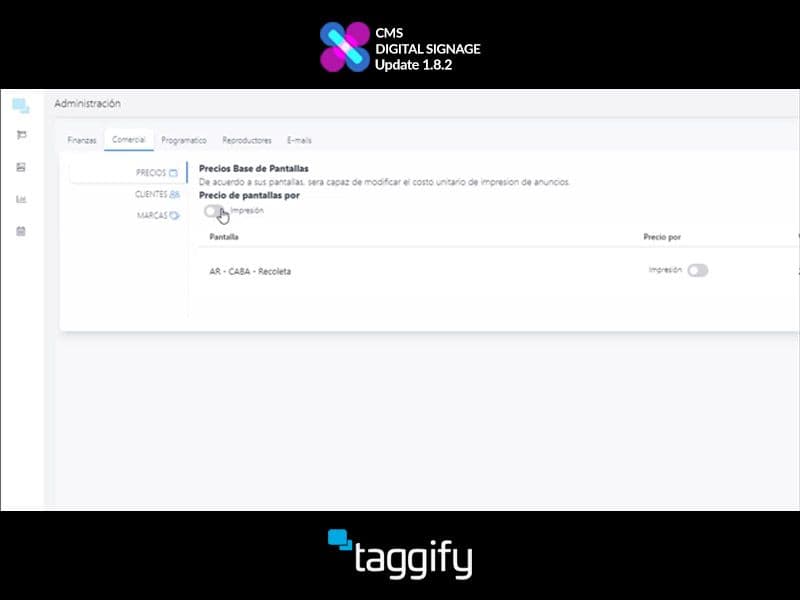 In the last update 1.8.2 of Taggify's Digital Signage, developers worked and optimizeed several things and trading by impressions or seconds was one of them.
Last update: July 5, 2023
At the bottom of "Administrador de pantallas" section, left click on "Administración" and then on the "Comercial" tab.

There, we can switch on the option to enable trade by impressions or seconds.