How to make a bulk import of screens
Knowledge Base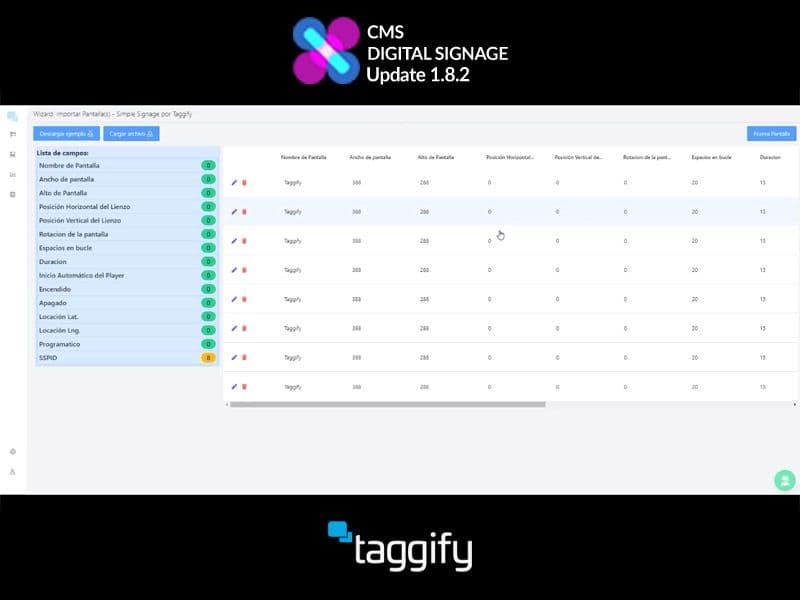 In the last update 1.8.2 of Taggify's Digital Signage, developers worked and optimizeed several things and making a bulk import of screens was one of them.
Last update: July 5, 2023
After completing the Excel file with the screens and their data, in the "Administrador de Pantallas" section we will select the "+ Nueva Pantalla" option located in the upper right corner.
Once there, we will select the option "Importar varias pantallas" and in the new page we will give the option "Cargar archivo" to search and upload our Excel file.
Next, we will be able to visualize the list of screens and we will click on the "Nueva Pantalla" button to finish the massive load.