How to replace content with another
Knowledge Base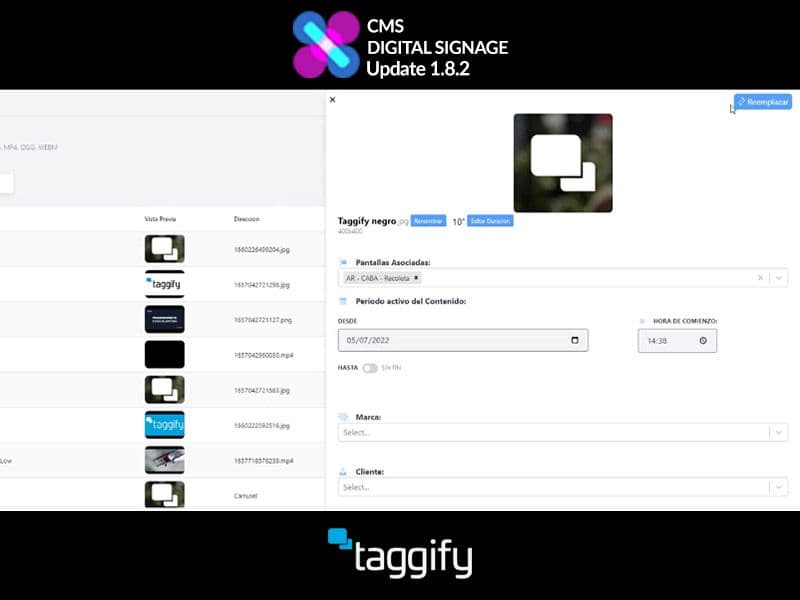 In the last update 1.8.2 of Taggify's Digital Signage, developers work and optimize several things and content replacement was one of them.
Last update: July 5, 2023
In the Content section, we will select the one we want to replace from the list.
On the upper right corner, we will find the "Replace" option and, after clicking on it, we will select the new content we want to upload.
Once loaded we can view and set our new content on the list.