New Taggify player improvement: Update 1.8.2 is here
Company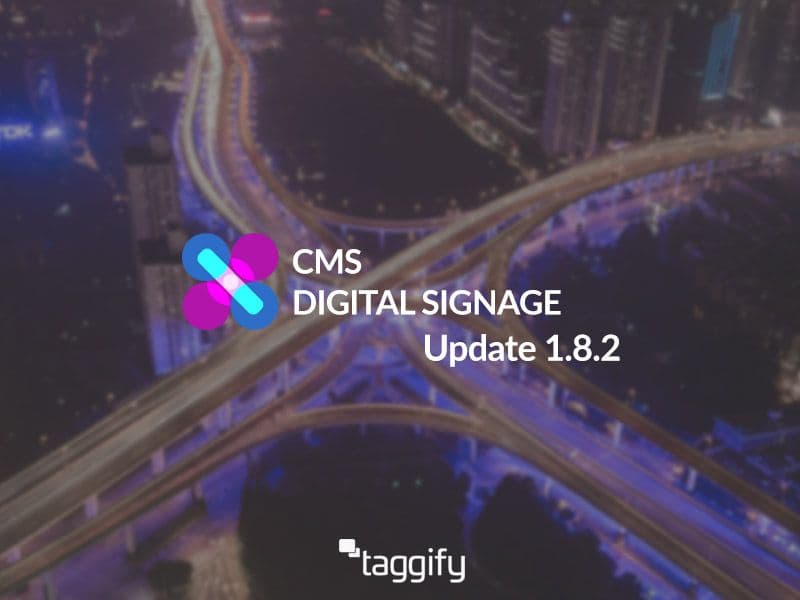 Taggify's developer team is making progress in improving and optimizing the DOOH programmatic platform, arriving in August with news: update 1.8.2 is already active and offers new features that allow greater control, order and efficiency over the screens and their contents.
Last update: August 18, 2022
This time, the objective was to simplify existing processes without losing operational capacity. On the contrary, the configuration possibilities are expanded, allowing a greater level of detail and control, both on the screens and content that is transmitted.
Setting Value per print or seconds
Changing the duration of images or HTMLs
Daily ad limit
Bulk Import of Screens
Viewing content from the Playlist
Replacement of Contents
In the previous update, the special "carrousel" content was added, brightness control from the configuration of a screen and warning emails to alert when the screen is offline.
Looking forward, the developers team is already working on the next Deploy that has the Multi-Window functionality as its basic objective, through which several screens can be executed from the same PC and a Gridview, an improvement that allows to display content in a grid from the Playlist.
Taggify does not stop and continues to improve its programmatic platform motivated by offering a complete service, focused on users, efficient and friendly.