Taggify and a valuable outdoor advertising meeting in Colombia
Company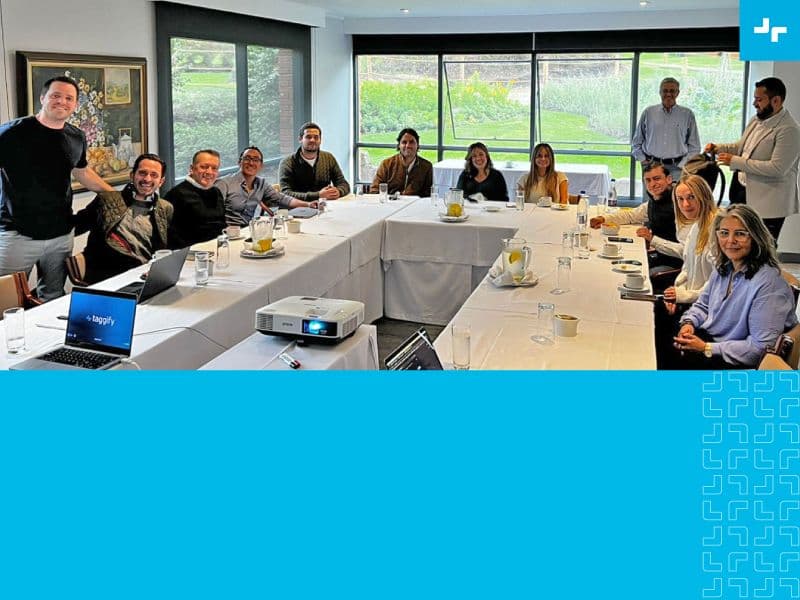 Taggify recently held a gathering in which the entire Colombian outdoor advertising industry came together for the first time, marking an outstanding achievement.
Last update: October 31, 2023
Advances in outdoor advertising DOOH
As part of this event, a talk was presented detailing Taggify's programmatic platforms, highlighting their functionalities and benefits to the digital out-of-home advertising area.
Data-centric DOOH and unique campaigns
The latest advances in outdoor advertising driving programmatic today were also explored. These advances include Taggify's data-centric approach, audience prioritization, the creation of unique campaigns in high-quality flagship locations, and improvements in precise measurement capabilities.
Out-of-home audience committee
In addition, during the event, it was proposed the creation of an audience committee in Colombia with the purpose of unifying the data obtained in the field of outdoor advertising. This initiative, if implemented, promises to increase the value and recognition of outdoor advertising in the country.
Conclusion
The active participation of all attendees fostered an enriching dialogue that will contribute to continuous improvement and offer the best opportunities in the industry.
The event was attended by leading companies in the outdoor advertising sector: JCDecaux, EnMedio, MarketMedios, and Efectimedios.
This meeting marked an important milestone in advancing the outdoor advertising industry in Colombia, and its continued growth and development are eagerly awaited.