Taggify adds Grupo Via into the programmatic DOOH platform.
News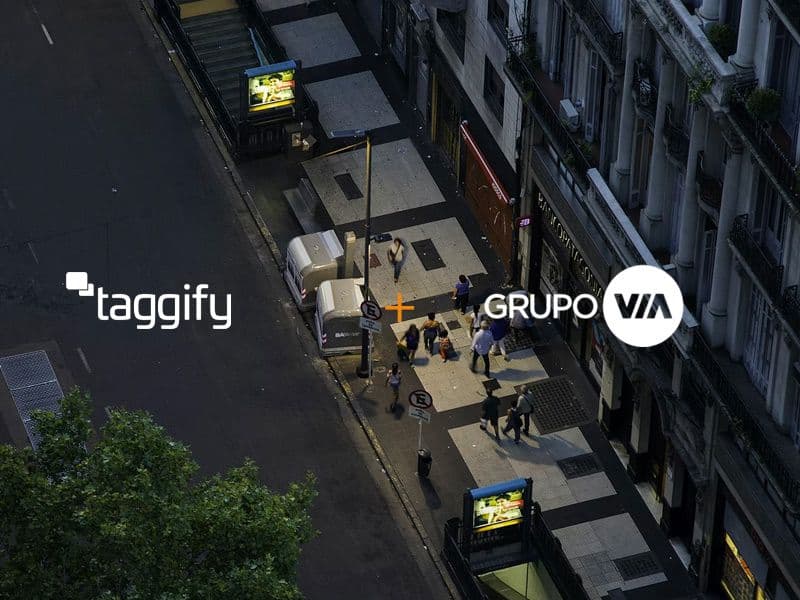 Taggify will start offering more than 350 digital screens from Grupo Via, located in shoppings, subways and supermarkets of Argentina.
Last update: July 5, 2022
Taggify signed an agreement with Grupo Vía to add more than 350 digital screens to its inventory for offering to its customers in strategic locations.
Grupo Vía, with more than 25 years of experience, joins the platform offering a wide range of DOOH promotion possibilities, with LED screens located in shopping malls, subways and supermarkets along the country.
Julio Chamizo, Founder of Taggify, highlights this alliance that expands the offer of locations with a high strategic level and targeting for outdoor advertising. "With this incorporation we will increase the reach of audiences with a large inventory of screens, which have a high-quality national reach."
Chamizo commented that "being present with our clients' campaigns at the subway entrances of the 6 lines in the city of Buenos Aires, where more than 1,360,000 daily passengers circulate, allows Taggify to expand the reach to the mass audience in order to achieve high frequency and impact".
These new screens give brands the possibility of, through Taggify, contacting a consumer audience at the right time to achieve the effectiveness and efficiency that every campaign requires.

Taggify continues to expand its offerings for brands and agencies, offering new locations and devices across the country. "From Taggify we are very happy to add a partner like Grupo Vía to our platform", commented Julio and confirmed the accessibility since this month.