WOO Hong Kong 2024 Congress: Innovation and Global Connectivity on the OOH Horizon
News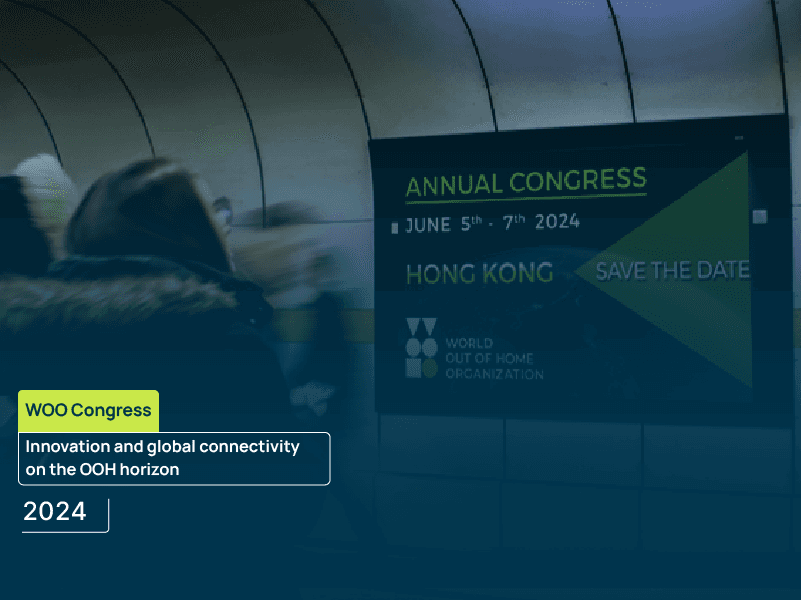 The WOO Lisbon 2023 global congress was a great success. 524 delegates from across the OOH industry attended the three-day event, and are already planning for next year's event.
Last update: July 19, 2023
Some leaders in the outdoor advertising industry discussed how to increase automation, audience measurement and collaboration as major themes for the future.
Expectations are set on the next meeting to be held in 2024, in the Chinese city of Hong Kong. At the congress, which will take place from June 5-7, it is expected to continue discussing the themes that are shaping the industry: deepening standardized measurement, investment in data, and digitization.
The organization will move the continent to the East, where the markets of China, Korea and Japan are experiencing growth and transformation in the industry. WOO members, delegates and media from around the world will meet to discuss the future of OOH.
In addition, this year's World Out-of-Home Organization (WOO) focused on discussing topics such as sustainability and equity. An important industry-wide topic addressed at the congress was how to increase investment in the outdoor environment to increase the 5 percent market share it currently occupies.
Other considerable and recurring issues were discussed last June. On the one hand, how to improve audience measurement based on segmentation data. Also, increasing the implementation of automation in planning processes. And on the other hand, buying and production as a way to improve Out of Home (OOH) media for brands and agencies.
The ceremony featured the Annual Awards (WOO). For the first time, sustainability was included as a recognition, being a protagonist theme in the congress, through several presentations. It was also mentioned that investment in the industry should be guided by sustainability as a principle. The other award categories were: Classic Creative Award, Digital Creative Award, Sustainability Award and Technical Innovation Award.
The annual congresses are fundamental because they favor collaboration and improvement as an industry. For digital outdoor and programmatic to occupy an increasing place in the media plans of brands and agencies, the main objective must be to create real value for advertisers. Necessary if we seek a future in which outdoor advertising continues to grow.