Taggify attended the ALOOH 2022 Forum in São Paulo
News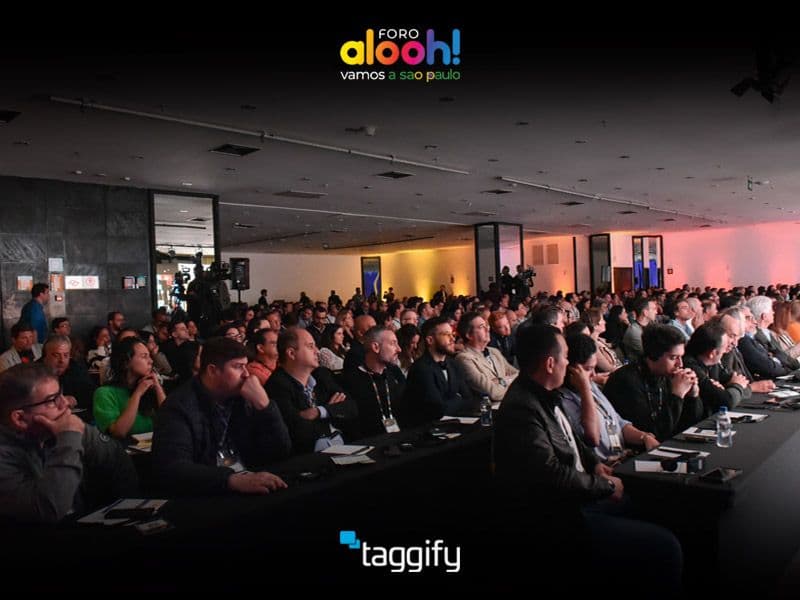 With more than 400 participants from 18 countries in the region, the Latin American Out of Home Association celebrated the 5th edition of its annual forum returning to face-to-face and Taggify was there.
Last update: October 3, 2022
This event that, year by year, provides the opportunity to learn about the most relevant ideas, developments and challenges regarding the future of Out of Home market, took place in São Paulo, Brazil from 14th till 16th of September.
The event had 51 speakers and 18 sponsors who provided more than 16 hours of content throughout the conference. Julio Chamizo, founder of Taggify, attended the meeting in which "the most important current issues in the industry were discussed and the main ones were related to the adoption of programmatic and the need to have reliable audiences."
"Virtually, all the evangelization work that we have been doing since 2018, was materialized this year thanks to this event" adds Julio, highlighting the current one as an ideal and promising scenario for the industry: "we saw a great reception from the main media, who are already in process of adoption".