Taggify joins ISA Corporativo in Mexico
News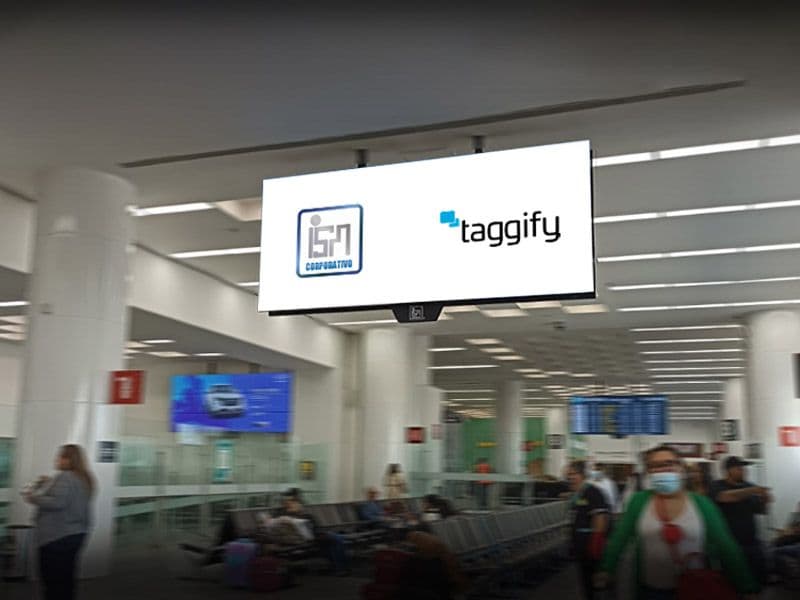 The leading Mexican outdoor advertising company comes to Taggify with a wide varied inventory of screens. It has presence throughout the country and is already available on the programmatic platform.
Last update: January 17, 2023
ISA Corporativo has presence in spaces with large audience circulation that includes Mexico City and Guadalajara subway stations, presence in more than 30 airports throughout the country and a circuit of 576 TV screens in 70 STC Metro stations, among others. With more than 300 professionals focused on customer service, it offers effective communication for the millions of users that conforms the audiences it reaches.
The media company not only stands out for its wide audience reach but also for its social and environmental commitment. ISA is involved in sustainable development, carrying out strategies to provide its clients with an outdoor advertising service linked to economic development and community support. Julio Chamizo, founder of Taggify, talk about the importance of this strategic association that "in addition to representing a new network extension for a greater reach of audiences, it is truly encouraging to share the values and ideals that identify us and which we are committed".
In an important regional agreement, ISA Corporativo and Taggify will offer their clients the innumerable possibilities and benefits of programmatic DOOH, adding a unique value to their services.
Mexico continues advancing in the optimization of its digital outdoor advertising systems thanks to Taggify, as is the case in the rest of the region: Argentina, Brazil, Chile, Colombia and Peru are already part of this important programmatic network. This shows the strengthening of an industry that scales by leaps and bounds.