15 Reasons to invest in pDOOH - Programmatic Out of Home
Market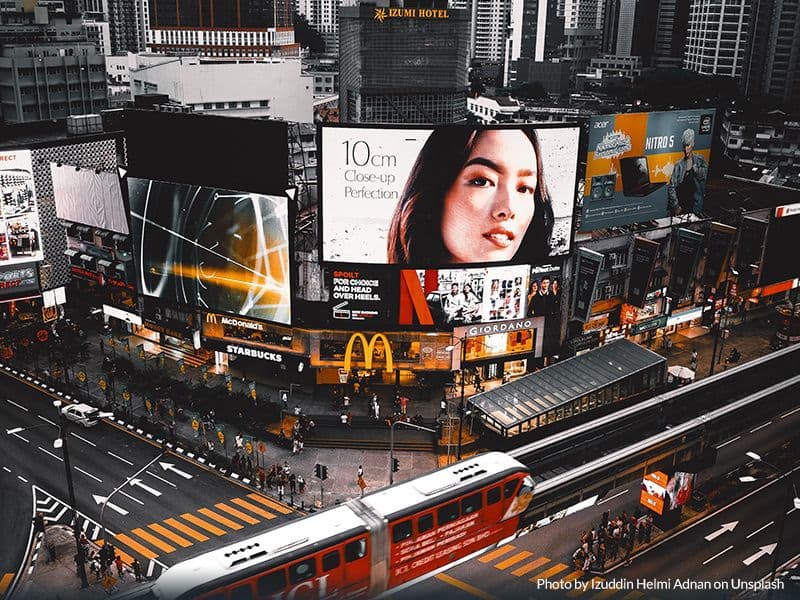 There are multiple reasons to invest advertising budgets in Programmatic DOOH
Last update: July 19, 2023
Programmatic DOOH gives marketers the power of measurement, and thanks to this, it's possible to write this article. Let's start with the following items.
It's a unique digital strategy to include new reach, targeting, amplification and optimization of audiences.
There's real programmatic automation.
Frequency optimization among all DOOH screens.
Choice of Day, Day Parting, and Hyper-Local Targeting. Making it way more accurate.
Targeting by Context of Day, Time, Location, Events, Weather conditions, and more.
Always in-view, non-skippable and "above the fold".
100% Completion Rate.
Non-Advertising Fraud or Bots. There are real screens in viewable locations.
Non Ad-Blocking.
No Channel Changing.
High-Impact creative messaging.
Brand Safety.
Creative Flexibility and speed.
Huge canvases for engaging creative executions.
Dynamic Creative optimization (DCO) to generate engaging ads according to External our surrounding Context.