DOOH Advertising Increased 80% in 2021 Q2
Market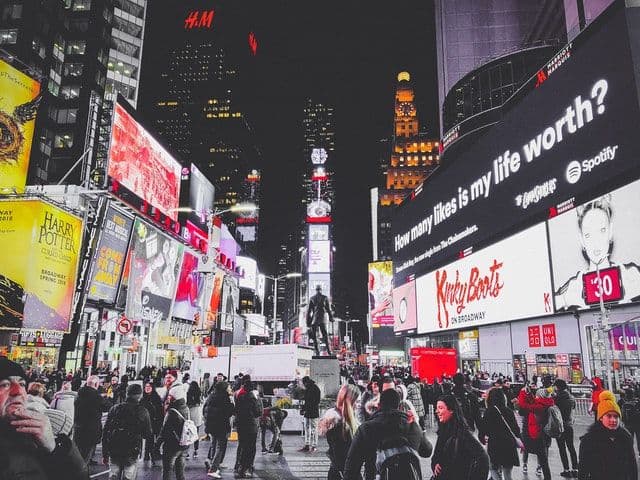 OOH Advertising revenue increased 38% and DOOH jumped almost 80% in the second quarter, compared to the previous year, reaching approximately 2 bn, based on figures released by the Out of Home Advertising Association of America, according to their press release.
Last update: September 14, 2021
Ranked in order of OOH spending, the top 10 advertisers in the second quarter were:
Geico,
Apple,
Allstate,
Anheuser-Busch,
Coca-Cola,
HBO,
Universal Pictures,
New York City Department of Health and Mental Hygiene.
For further information, read the article presented in Digital Signage Today.
Photo by John Cameron - Unsplash.