OOH advertising is expected to grow by 12.7% in 2023
Market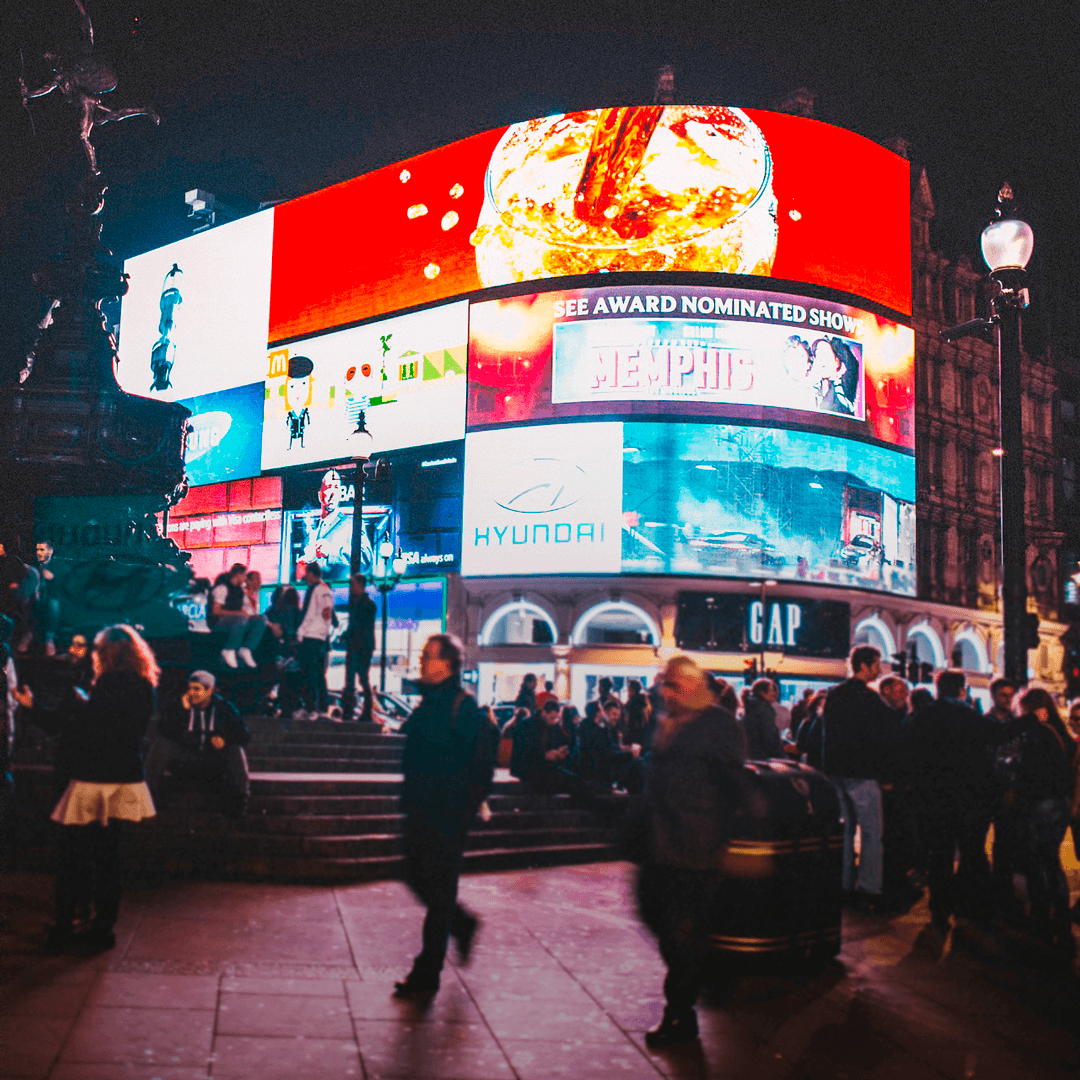 GroupM's "This Year, Next Year" report predicts that global advertising revenue will grow by nearly 6% in 2023, this indicates that globally it will reach $874.5 billion, not including political advertising in the United States.
Last update: June 23, 2023
One of the channels that has experienced remarkable growth is OOH outdoor advertising, surpassing the revenue levels recorded in 2019, even ahead of what was forecast in December 2022. It is estimated that this sector will experience 12.7% growth in 2023, including digital out of home (DOOH), which has stood out as one of the best performing media in recent years. Excluding China, global OOH growth is estimated to be 7.5% next year, and that increase is expected to continue through 2028.
Outdoor thus becomes an important part of advertising efforts worldwide. Creativity, innovation and flexibility are the topics of 2023 in outdoor advertising, in addition to the possibility of interacting with other media and formats, which makes it a versatile medium.
In this sense, digital channels continue to gain prominence and evolve year after year significantly compared to traditional media. In digital advertising, we see a forecast of +8.4% to the detriment of Television -1.2% and print media -4.8%, which will see a decrease in advertising revenues.
The report also addresses five other key themes: regulation, connected TV, artificial intelligence, the growth of new businesses, global economy where a normalization trend is forecast in the second half of 2023 and 2024 and the IMF forecasts a slowdown in global inflation to 7.0% in 2023.
Digital outdoor advertising is a great answer, thanks to its dynamism and adaptability to the needs of advertisers. Brands are consistently betting on screens and billboards, and other outdoor formats, which get the expected results when it comes to conquering the audience's attention.
In conclusion, outdoor advertising offers advertisers possibilities to connect and surprise a wide number of potential consumers. The creative possibilities and campaign contextualization provided by pDOOH increase engagement and improve the reception of messages by the brands' target audience. This makes it the fastest growing format in outdoor advertising, and this is reflected in the reports. Despite economic challenges and global concerns, the advertising market is expected to continue to grow in the coming year.
Last updated: June 23, 2023
Taggify Communication Team