Hong Kong Marketers will increase Programmatic DOOH Budgets
Market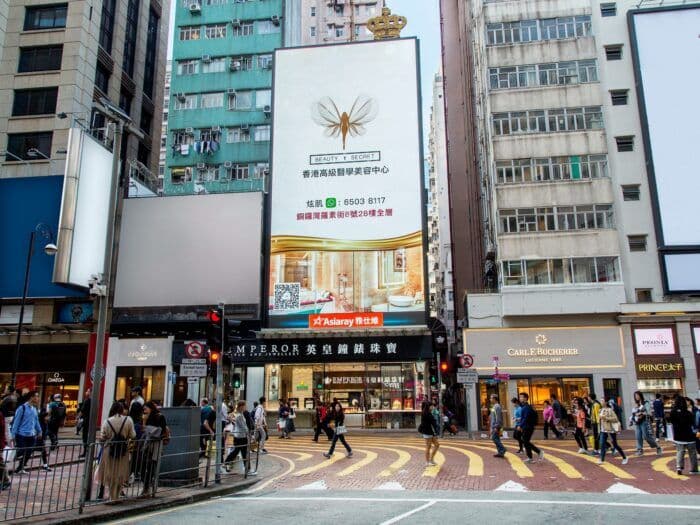 Hong Kong marketers are expected to increase their programmatic out-of-home budgets within the next 18 months as they seek to maximize their investment in outdoor advertising for their brand-led and performance-led campaigns.
Last update: June 7, 2021
Some of the bullets that were discovered in this survey:
Marketers in Hong Kong, invested more in programmatic OOH in the last 12 months than in any other media channel.
76% of all Hong Kong media executives either agree or strongly agree that Programmatic OOH is a clear part of their programmatic and digital strategy.
93% of Hong Kong marketers, expect COVID-19 to impact adoption of programmatic OOH in general.
81% of Hong Kong marketers planned, bought or placed programmatic DOOH in 2020 due to its flexibility, indicating high level of appreciation for this feature in times of uncertainty.
58% of agencies believe that OOH is important for brand-led campaigns.
62% of agency executives in Hing Kong want training on the benefits of programmatic OOH advertising to learn more. While both agency and advertiser executives require sector-specific insights for programmatic OOH.
41% of Executives in Hong Kong admit they do not fully understand programmatic DOOH and its benefits.