Last Minute Advertising - The pDOOH opportunity for Marketers
Market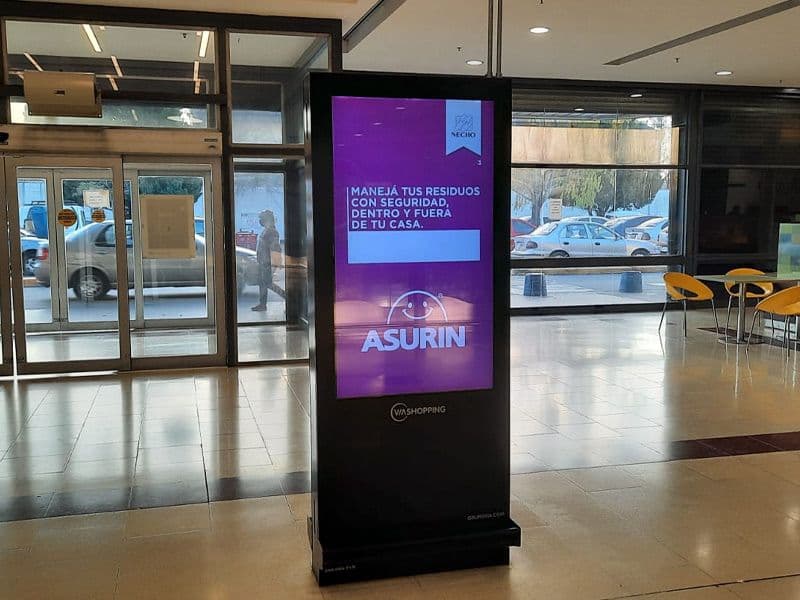 People are back! Shopping and Retail stores too. This represents a great opportunity to include Shopping Malls, Grocery or Retail stores into DOOH Strategies.
Last update: November 8, 2022
Taking advantage of specific dates or seasons, the Christmas season is around the corner (by the time writing this article). Playing with the Audience, and the context, a great catchy message is a must.
Generate Dynamic Creatives with offers that expire in minutes near a store inside the mall "Hurry up! in 5 minutes you'll miss this discount".
Use QR codes for Indoor screens. This will allows to to connect the audiences with your APP / Web / CRM and make users easy to redeem coupons, and measure conversions.
Target your audience: These days after the pandemia, average ages that engage more with the medium are between 18-34, according to Rapport.
Why Programmatic DOOH? (pDOOH)
After you define your strategy (or if you want to do a rapid A/B Test with low budgets) A campaign could be launched within minutes. By simply selecting the screens, locations, or targets your brand needs. So activation will be on your next click!
You'll get the chance to optimize in real time according to performance based on your QRs. Learn about your spending screen by screen, and make your budget flexible and controlled.
Pick your desired Shopping malls or supermarkets or target screens nearby stores.
Your company doesn't need big budgets to start a campaign or to produce creatives. This is a great advantage compared to other mediums.
Let us know in case you need to think about your next Strategy, we can help you!